---
What To Do If Your Landlord Will Not Take Any Responsibility For Cleaning Up The Mold In Your Home -- Where Can You Go For Help?

Posted by All American Remediation on December 12, 2018

If you feel your property owner or landlord has not been responsive to concerns that you have expressed regarding mold exposure, you can contact your local board of health or housing authority. Applicable inspection, codes, insurance, legal, and similar issues about mold generally fall under state and local (not federal) jurisdiction.
CDC (Center for Disease Control) does not have enforcement power in such matters, nor can we provide you with advice. You can review your lease or building contract and contact local or state government authorities, your insurance company, or an attorney to learn more about local codes and regulations and your legal rights.
You can contact your county or state health department about mold issues in your area to learn about what mold assessment and remediation services they may offer. You can find information on the Wisconsin Department of Health Services website at
https://www.dhs.wisconsin.gov/
. If you are the landlord or property owner,
give us a call at 715-550-3000
. We can come and provide a professional scope along with an estimate and recommend a company like
GTK Consulting
for a professional mold analysis.
---
Q & A: How To Win The Fight Against Water Damage

Posted by All American Remediation on December 2, 2018
While home ownership has inherent challenges, dealing with water damage is among the most prevalent, and often the most exasperating. Consider the following statistics:

Each year, on average, 1 of 50 insured homes has a property damage claim caused by water damage from freezing pipes, according to Insurance Information Institute calculations
Water contributes to billions of dollars worth of property damage costs annually
Along with cost, water damage can cause significant disruption, especially if the damage causes the individual or family to be displaced from their home for repairs.

Q: So, what are some things people can do to help avoid water damage? We've broken it down to the four most important items:
If you're going to be away from your property for a significant amount of time, turn off the water supply. This is the most important, least expensive thing you can do -- and there's also technology that can help you remember it.
If you have systems that you need to keep running while you are away from your property for an extended period of time, consider an automatic shutoff device.
Maintain the heat in your home above 58-60 degrees in the winter. Thermostats can be programmed to maintain heat or monitored through your smartphone.
Install sensor technology that can alert you when you have a leak. Some devices can even detect small leaks that can cause damage over time.
Of course, even the most prepared homeowners may nonetheless experience water damage. When water damages happen, we're here to offer solutions and look for ways to help keep your world up and running. Servicing the Tomahawk area and the surrounding cities.
---
Wishing You A Happy Thanksgiving

Posted by All American Remediation on November 22, 2018
FROM OUR FAMILY TO YOURS...HAPPY THANKSGIVING!

With November being the month of Thanksgiving, we tend to think about what we are thankful for. The team at All American Remediation wants to take this opportunity to thank all of you, our fantastic customers. Thank you for choosing us for all your home restoration needs. It is our privilege to care for your home and leave you with a smile.
---
Water Damage Statistics

Posted by All American Remediation on February 7, 2018
With the harsh cold it is something homeowners need to be aware of and actively checking. If you're in the mentality of "frozen pipes aren't going to happen to me," we want to inform you that it happens to more people than you think. Not only is it more common than you think, it is also more expensive. Depending on the extent of the leak and how long it takes to find it, a broken pipe can cost you thousands of dollars in damages.

Here are just a few water damage statistics and the effects of a burst pipe on your home:
Water damage is the second most filed claim in the United States
37% of homeowners have claimed water damage through their insurance company
250 gallons of water leak from a 1/8 inch crack in a pipe daily
93% of water damage is preventable had the right precautions been taken
The average residential insurance claim for damage from a broken pipe is over $10,000
Mold starts growing within 48 hours of standing water, increasing the overall damage to your home

It's important to also know what your insurance policy will all cover. Most homeowners insurance policies don't cover flood damage. But if your water damage is the result of a sudden loss such as a burst pipe or other source within your home, it will likely be covered. Be sure to review your policy before something happens. That way you can be prepared and will know your options when disaster strikes.
When you work with
All American Remediation
, you don't have to deal with insurance agents and the stress of the claims process. We deal with water damage all of the time so we know what your insurance agent needs and expects. Who better to trust that you're getting the insurance support that you deserve than
All American Remediation
? We are on-call 24/7 for emergency water removal services and more.
Call 715-550-3000!
---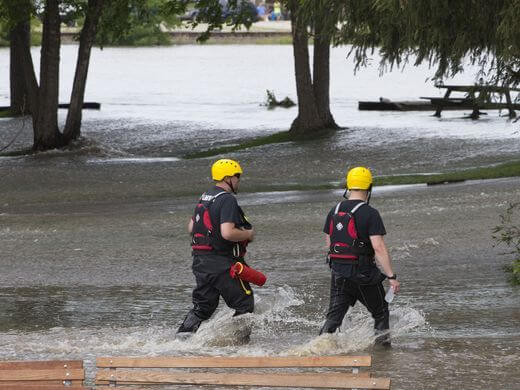 The Rains Keep On Comin' -- What To Do

Posted by All American Remediation on August 14, 2017
The rains just keep on comin'!

All American Remediation, LLC is the right choice when it comes to drying out your home when water from these heavy rains penetrates your home through the room or foundation. Fast, friendly service technicians who will come and use the latest technology to determine the extent of the water damages. Give us a call and we will send a professional over to give you a free estimate, show you what exactly has been affected, and provide you with a solution.

The average precipitation in Wisconsin this year was 25.25 inches from January 1st through July 31st -- that's 7.14 inches above average! Call 715-550-3000 today to schedule a free estimate!

---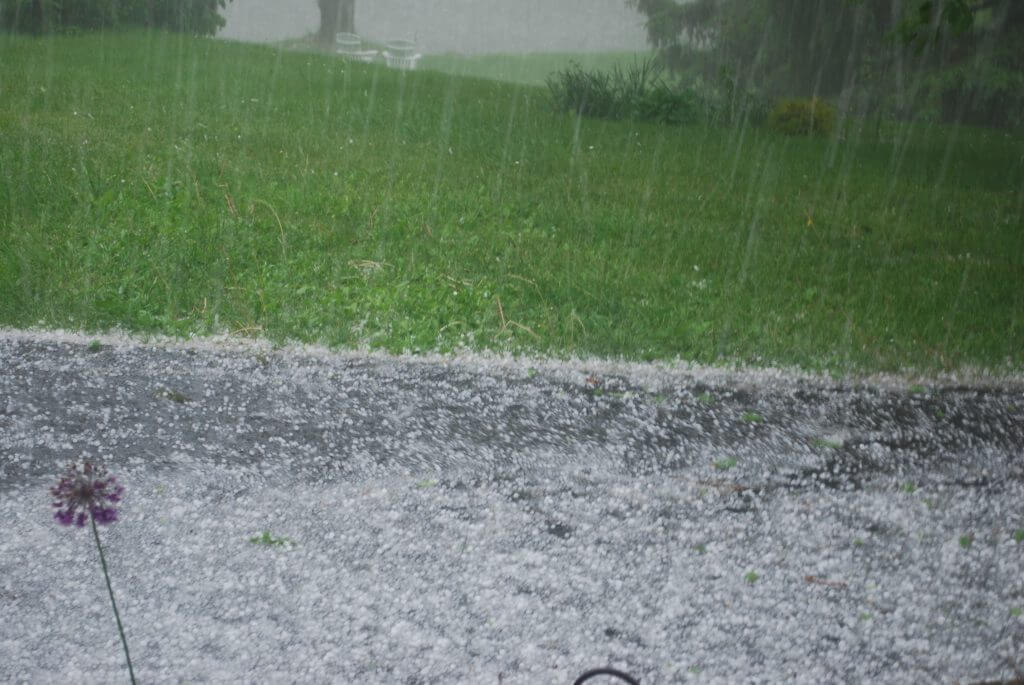 Heavy Rains Stress Basements, Contractors Try To Keep Up

Posted by All American Remediation on July 26, 2017
Unexpected water in your basement can damage walls and floors, destroy carpeting, ruin furniture and lead to mold growth very quickly. Stop this before it happens to you!
And perhaps the most upsetting of all: as these spaces are so often used for storage, a wet basement can ruin irreplaceable items such as photo albums, antiques and family heirlooms.

When you experience a flooded basement for the first time, it's imperative to determine if the water problems are going to recur, or if it was a one-time event.
Can you safely leave your property downstairs once you've got the mess cleaned up? Or does everything need to come upstairs immediately? What's certain is that if water in your basement is a consistent problem, it's time to start making decisions.
Determining where the water is coming from is the first and most essential step in solving this problem.

Call us now at 715-550-3000 to schedule a free estimate!
We'll send a friendly professional to assess your property and tell you what your options are.
---
What Is The IICRC & Their Water Damage Recommendations?

Posted by All American Remediation on May 30, 2017
The Institute of Inspection, Cleaning and Restoration Certification (IICRC) has served as the Industry Guardian for the cleaning, inspection and water damage restoration service industries for more than 30 years. As a non-profit certification organization, the IICRC helps ensure that you have access to trusted and trained cleaning professionals by establishing and monitoring certification programs and standards for these industries.
IICRC S500 Water Damage Restoration Recommendations
The following information from the
Institute of Inspection, Cleaning and Restoration Certification (IICRC)
is a public service to those who have suffered water-related losses due to storm damage (i.e. broken water pipes or leaky water heaters).
Whether insured or not, it is important for property owners to document water damage with photographs or video, and immediately, to begin loss mitigation procedures themselves; or hire a qualified contractor to do this on their behalf.
It is totally inappropriate to put off mitigation while waiting for an insurance claims representative to arrive
on the scene to evaluate the loss. By that time, in all probability sufficient time will have passed to grow and amplify microorganisms, which may not be covered by insurance. Loss mitigation is defined by insurance policies as "reasonable and prudent measures designed to preserve, protect and secure property from further damage," including microbial growth and amplification.
According to the IICRC Standard and Reference Guide for Professional Water Damage Restoration (IICRC S500), there are three different categories of water that cause damage in buildings. The following is a summary of each of them:
Category 1 Water
That which is clean at the releasing source and does not pose a hazard if consumed by humans. Category 1 water could become progressively contaminated if it mixes with soils on or within floor coverings or building assemblies (walls, decking, and sub-flooring). Time and temperature, which promote the growth and amplification of microorganisms in water, can cause Category 1 water to degrade. Some examples of where this water could come from are: burst water pipes, failed supply lines on appliances, vertically falling rainwater.

Category 2 Water
That which begins with some degree of contamination and has the potential of causing sickness or discomfort if consumed by humans. As with Category 1 water, time and temperature could cause Category 2 water to become increasingly more contaminated.

Category 3 Water
That which is highly contaminated and could cause death or serious illness if consumed by humans. Some examples include: sewage, rising flood water from rivers and streams, ground surface water flowing horizontally into homes. There are two ways in which water enters a building as a result of wind storm damage: The first involves falling or windblown rainwater that enters as a result of damage to roof components or wall assemblies. The second involves horizontally traveling ground surface water (Category 3) containing silt and soil contaminants that infiltrate into structures, generally through doors or around foundation walls. This ground surface water (storm surge) may accumulate to a depth of several inches or several feet. When structures are partially submerged or remain substantially flooded for weeks, far more elaborate procedures usually are required.

Most household microorganisms (i.e. fungi and bacteria) typically require five conditions for germination, growth, amplification and dissemination. Generally, they include:
Organic food source, especially cellulose (i.e. paper, wood, etc.), which are found in abundance in construction materials
Moisture, even high humidity (67% RH or higher)
Moderate temperature -- 68-86 degrees F (20-30 C)
Stagnant air in the structure
Time -- several hours to several days
Anything that can be done to control or minimize these optimum conditions will help prolong the time required for microbial growth (mold).
---
Another Happy Camper Saved From Water Damage
Posted by All American Remediation on May 4, 2017
The floor, walls, and ceiling were saturated with moisture after a hail storm damaged the skylight in this camper. All American Remediation dried the interior quickly and completely to save this camper from being a total loss from
water damage
..
"There were 5,412 major hail storms in 2015, according to statistics culled from NOAA's Severe Storms database, with the largest number of severe hail storms occurring in June (1,324 storms). During the past five years, claims related to wind and hail damage on a national basis accounted for almost 40 percent of all insured losses, averaging approximately $15 billion annually; and growing each year."
- Quote from
Rocky Mountain Insurance Information Insurance

The
Insurance Information Institute (III)
says comprehensive coverage is usually sold with a $100 to $300 deductible, the amount you'll pay out of pocket when you make a claim.
Getting insurance for your travel trailer is usually a good choice -- especially if you purchased a new camper.
Quote #1 from Good Sam's Insurance: $376 per year (if I remember right) with a $250/$500 deductible. I didn't check to see what their replacement plans were. I'm not sure if the trailer wrecks two years from now if they just give the value that the trailer costs that day, or if they give me the money to buy a new one.
Quote #2 from Progressive (via USAA): Depending on coverage, Progressive quoted between $179 and $383 per year. The quote that I'm going with is from Progressive and the final cost was $289 per year. I bank with USAA and I LOVE USAA, but they don't insure trailers so they passed me off to Progressive. I get a slightly deduction in my car and home insurance through USAA if I get the trailer insurance through their third-party provider. So if you have USAA banking, be sure to go through them. - Camper Report
---
Service Truck Improvements
Posted by All American Remediation on April 25, 2017
We're proud to show off our service truck's new paint job on the tailgate and trim, among other improvements!
---